(Updated: April 17th, 2021) We've seen many people ask about if we're still taking guests and when Glacier National Park will be open again. This post should hopefully clarify and help you plan the best trip possible! If you have additional questions, we're always happy to answer them to the best of our ability by Email.
Are you taking reservations?
Yes! We are open and looking forward to welcome you to our humble bed and breakfast. We are taking all the necessary precautions and are cleaning with all the recommended methods, to keep you and our family safe. Our capacity is small, and we're on the edge of civilization here, so it's probably even healthier than staying in a large hotel frequented by thousands of people every week. Whether you'd like to place a reservation request for this week or next year, we're happy to help, just click HERE.
When will Glacier National Park be open?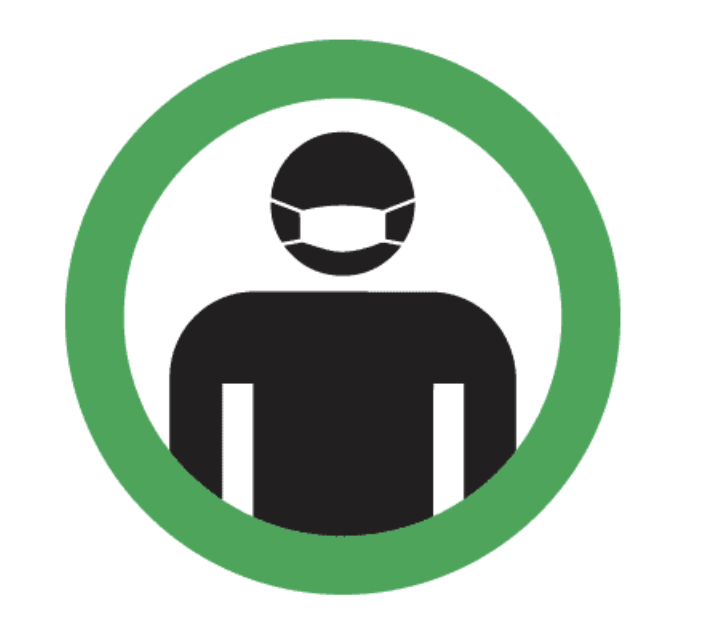 Glacier National Park is now open, but only partially. We recommend that you visit the official COVID update page for Glacier National Park. Click here for the link for those announcements and updates.
The National Park Service, is currently requiring face-masks throughout the park. highlighting the areas available to the public as of June 15th. Find out more about the Glacier National Park Mask Mandate.
Is the Polebridge Mercantile open?
Yes. Our friends at the Polebridge Mercantile are doing everything they can to serve the customers in and around the North Fork Flathead River area. The Polebridge Mercantile is currently open from 9am–6pm every day. They have put the following safety measures into place:
Curbside service is available.
We are limiting customer access to eight people in the store at a time.
No inside seating is available
We have always recommended our guests to check out the Polebridge Merc Bakery for a delicious snack. The Merc also sells dinner and food supplies. If you need specific information their offerings, call 406-888-5105.
What activities can I do right now?
There are many things that we would recommend to guests look into doing while staying with us over the coming weeks, even if the Polebridge Glacier National Park entrance is still closed.
Activity 1: Mount Hefty Trail
Right down the road, you can get access to the Mount Hefty Trail. The trail is about 8.6 miles long and gives outstanding views of Canada and Glacier National Park. The trail is fairly rigorous, gaining 3,260 feet over the trek. Along the way, you'll see historic Thoma Lookout, Mt. Heft, and the Canadian border.
Activity 2: See the Old Canada Border
Decades ago, the original plan for the North Fork Road was to connect with a Canadian road to wrap around the northern part of Glacier National Park. By the mid 20th Century, the road development ceased and the border crossing was closed permanently. That said the crossing is still under surveillance, so we don't recommend trying any international visits.
Activity 3: Fish on the Flathead River
You'll need a permit, but those are only a few dollars. Fly fishing is incredibly popular on the North Fork Flathead River, and you can get access at the old Canadian border or down by Polebridge.
Activity 4: Stargaze
Our skies are some of the darkest you'll find, so we highly recommend a night of stargazing. If you're a photographer, we have had several people get some excellent long exposure photographs. If you're not a camera person, no problem, we have a nice fire pit to enjoy while doing some naked eye night sky watching.
Activity 5: Polebridge Bakery
We've said it before and we'll say it again, the Polebridge Mercantile Bakery is simply incredible. They have it all, from cinnamon rolls to fresh bread. Our personal favorites are the huckleberry bear claws. There are picnic tables, a bar, and some outdoor yard games, so if you're looking to make an afternoon of it, Polebridge has all you need.
Activity 6: Going to the Sun Road
There is currently a lottery for traveling the Going to the Sun Road. You cannot travel west to east or east to west along that road without a pass. For more information on the Going to the Sun Road lottery, visit the Glacier National Park Site.
So Much More!
Of course there are dozens of other activities too, from nature watching to kayaking, etc. If you've got questions about what to do or if certain services are available, just shoot us an email. We love to help our guests figure out how to spend their time here! Email: theway@thewaylesstraveled.com