Many of our visitors want to know if they'll see a bear while they stay with us, and while we cannot guarantee a bear sighting, we have seen many grizzly mothers raise cubs in our neck of the Northfork Flathead River. And, with less foot traffic than the main trails of Glacier, your odds are better here.
Why Do Bears Visit?
With access to the Flathead River, a few ponds, and hundreds of miles of uninhabited Canadian Rockies just to the north, our location is perfect for a mother bear to raise cubs. In the video above, you'll see a Grizzly and her cubs looking for gophers in our yard. When bears visit, we often see them digging for burrowing animals, especially as the winter months draw nearer.
How Long Do the Bears Stay?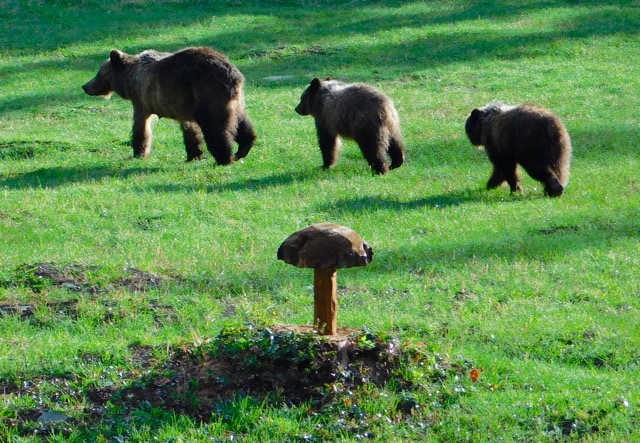 The bears don't stay throughout the entire summer, their diets require too many calories for our little yard to sustain them for more than a few days. Most grizzly bears will have a territory of about 1,000 square miles, but we have often seen the same mother and cubs pass through year after year. We love that they return to their old childhood stomping grounds, though we certainly don't serve breakfast to our bear guests.
When Are Grizzly Cubs Born?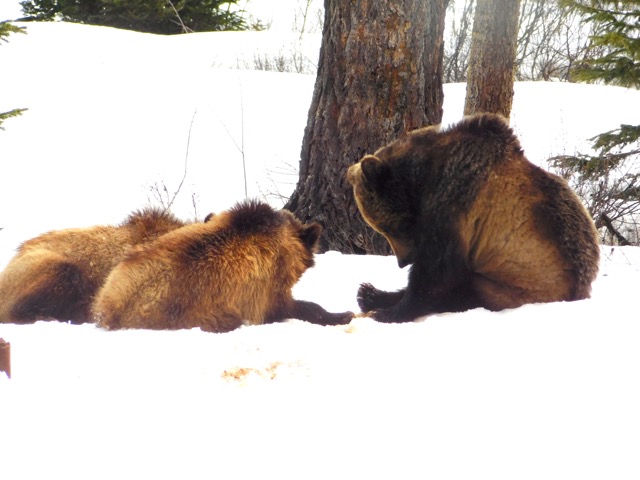 Most cubs are born between the months of January and February. The mother will care for them until the spring thaw, when they will all venture out looking for food. Cubs will remain with their mother for a couple years after that. We have actually seen that same mother and cubs three years in a row!
What Our Guests Say
We were hoping to see a bear when we visited Glacier, but we didn't expect to see a grizzly mother and cubs at our bed and breakfast two days in a row! It made our whole trip!

Matt & Caitlyn Noble (visited 2017)
---
For more information on bear safety at Glacier National Park, or during your stay at our bed and breakfast, CLICK HERE. To see the rooms we have available, CLICK HERE.