The North Fork is known for it's fly fishing, but up near Polebridge, MT, we don't see a lot of anglers. That is due in large part to the lack of large, "trophy" trout in the area. That doesn't mean you cannot find good fishing by us, quite the opposite. If you are interested in being the only one on the river for miles, you won't do better than our little bit of the North Fork Flathead River.
This far north, the Flathead River twists and turns a great deal, keeping line of sight along the river pretty low. That does not mean the views are not incredible, they are! In addition to that, a license is not required to fish in Glacier National Park (although some areas and species are off limits to fishers). Most native fish species must be released, including westslope cutthroat trout, mountain whitefish, suckers, northern pikeminnow, and especially bull trout. If you catch a Bull Trout accidentally, the National Park Service requires you to take care and release it immediately.
BigSkyFishing.com hails this area as a great choice for fishers: "between the eager cutthroat fly fishing, the beautiful scenery and the wonderful float trips that can be taken on the North Fork, this river ranks as one of Montana's finest rivers and is worthy of a visit by someone on a Montana fly fishing trip."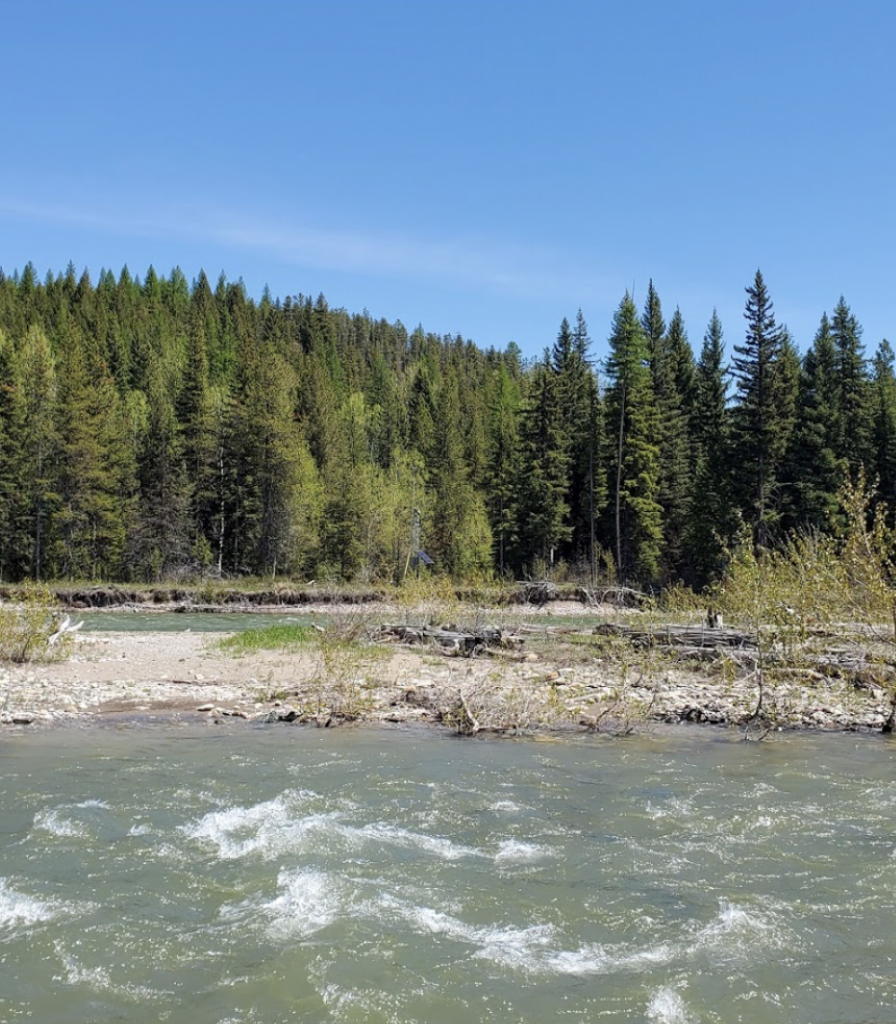 Fishing the Flathead is a joy for fly fishing, and for more details, we recommend reading this excellent article by Ben Romans of FlyFishing.com. Despite the long and bumpy ride, Ben writes:
"In my opinion, the scenery and isolation are worth the drive."

Ben Romans
Catching and Cooking Your Fish
First, ensure the fish you caught is not one of the native species that must be released. Here is the Montana State fish identification tool. Second, know that for non-native fish "there is no daily catch or possession limit on non-native fish species in the park." Third, when cleaning your catch, the NPS advises that fish entrails must be disposed of by puncturing the air bladder and depositing the entrails into deep water at least 200 feet (61 m) from the nearest campsite or trail. You are welcome to clean your fish at our bed and breakfast, but we do not provide any of the necessary tools, so be sure to bring your own. You can find and read the NPS Fish Cooking Guidelines here.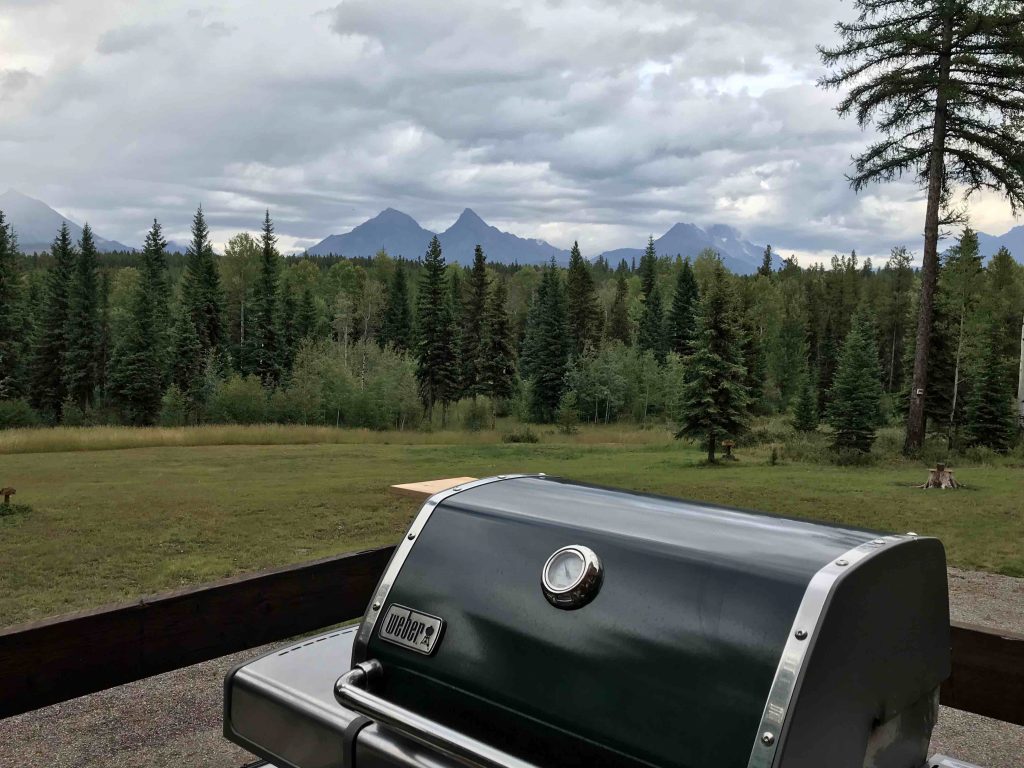 Cooking Your Catch: We've got a grill, porch, and view just for you!
If you catch something you want to keep, we have a grill that's perfect for prepping your meal. It's also on a second story porch, just in case our neighborhood grizzlies decide they are also in the mood for your dinner.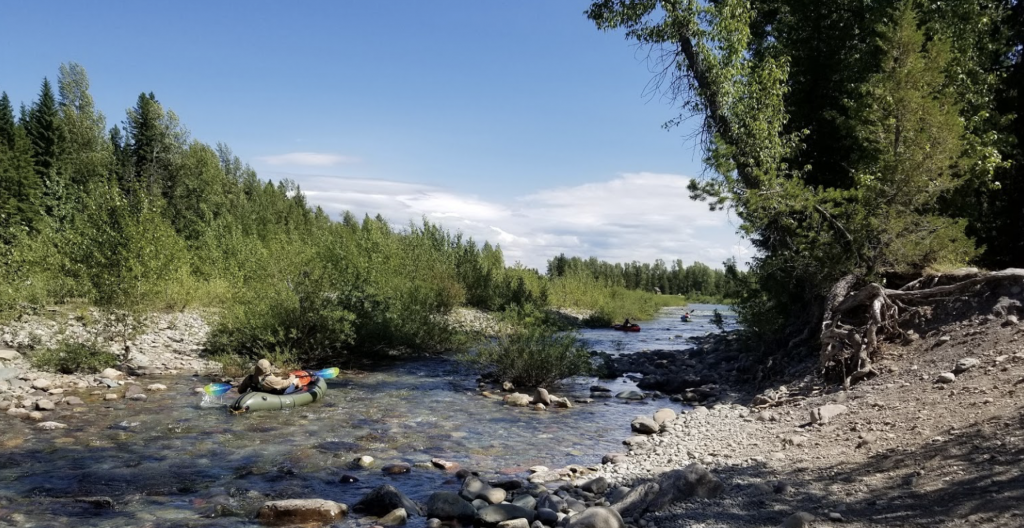 There is a small craft launch at the Canadian border just a couple miles north of our bed and breakfast. Rafters who want to ride the entirety of the North Fork Flathead River will put in here. For more info on rafting, check out our list of the rafting outfitters.
Reserve a Room for Your Fishing Trip
We have the perfect place for you while you explore and fish the North Fork Flathead River. To reserve a room, click the button below! We're excited to have you.