When visiting Glacier National Park, there really is an endless list of activities. From hiking, backpacking, sightseeing, swimming, canoeing, rafting, nature-spotting, and more, there is something for everyone. We will start by making a list of the most popular things that we think everyone should do if visiting Glacier National Park. We will then follow that up with a Part 2: a list of "off the beaten trail" activities that avoid crowds and give you an abundance of time and solitude to enjoy the park.
---
Activity 1: Watch the Sunset at Logan Pass
Nothing beats the beautiful, big sky changing colors and splashing the mountaintops. Surprisingly, sunrise is the far busier time at Logan Pass Visitors' Center, as day hikers and backpackers rush up the mountains to get an early start on the trails. By evening, most of the vehicles have gone, and the real show begins. Be sure to bring your camera for gorgeous panoramas!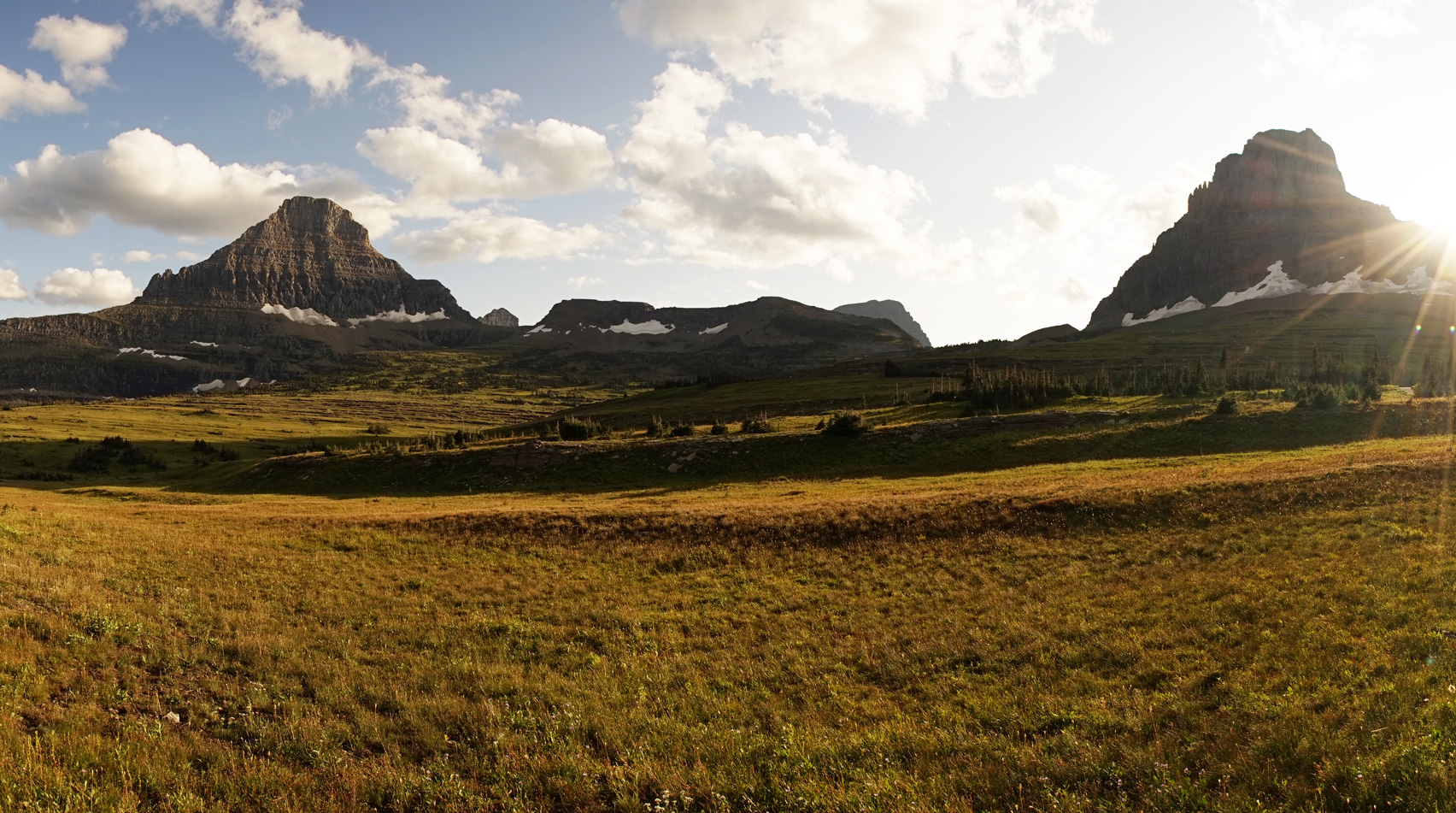 ---
Activity 2: Hike the Highline to the Loop
Starting at Logan pass, this rigorous day-hike is excellent for getting all the views you could want of the Glacier Valley. There are also a couple opportunities for short side offshoots that provide glimpses of some of the last remaining glaciers. The buses that run every few minutes can pick you up up at the end of the trail and bring you back to the Logan Pass parking lot, making this a convenient trail as well.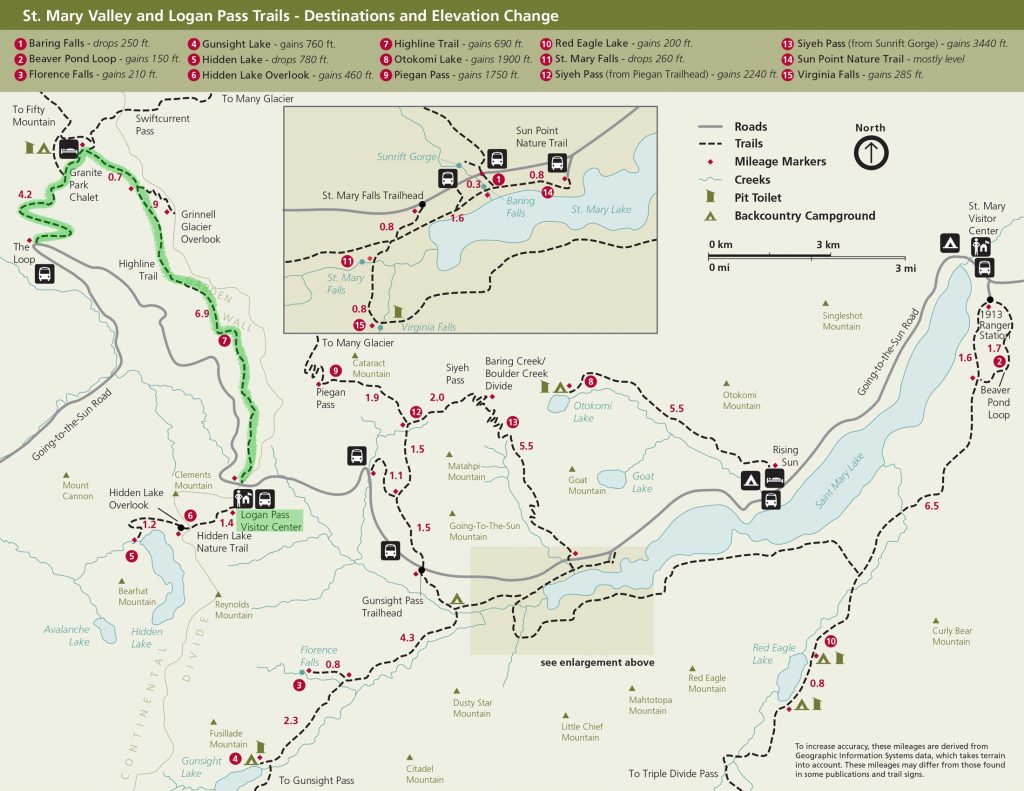 The Highline to the Loop is highlighted in green. We recommend starting the day very early (no later than half an hour past dawn, earlier to get a parking spot). Along the way there is a little sidetrack to see the Grinnell Glacier. This is an incredible opportunity, but a grueling little hike. (This map is courtesy of the National Park Service.)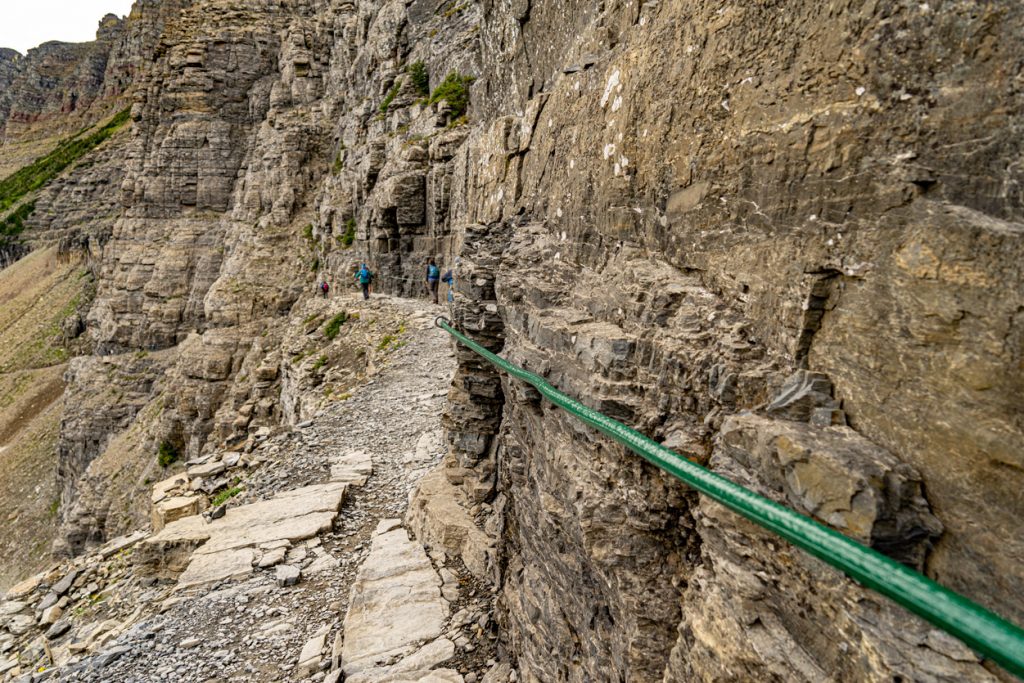 ---
Activity 3: Raft the North Fork River
There are so many cool and exciting things to do in Glacier National Park, but if you want a truly unique and breathtaking experience, you should consider rafting part of the North Fork Flathead River! There are a few licensed companies that can make arrangements for you to take this incredible journey, and we have a list of them right here. Many have half day rafting trips, full day rafting trips, or multi day rafting trips on the North Fork Flathead River.
Glacier Raft Company
Half Day Trips: They have several options which range from 2-4 hours and range in price from $52-$86 per person. Kids are welcome!
Full Day Trips: These are truly an adventure, as you can pair a half day rafting trip with a horseback ride, or just raft all day! These range in price from $82-135 and include a BBQ lunch, Montana style.
Multi-Day Trips: Begin at $369. Click on the link for more info about this rafting expedition.
Glacier Guides
Family Friendly Adventures: Glacier Guides guarantees fun for the whole family, with offerings ranging from a gentle float, to a two day overnight whitewater experience! Prices range from $57 to $435
Whitewater Rafting: If you aren't wanting something safe for the kids, then you can kick up the danger with these whitewater experiences that range from one to three days! Costs are reasonable!
Wild River Adventures
Looking for a group that has it all for a reasonable price, Wild River Adventures allows Glacier National Park guests to mix and match for the perfect customized Flathead River experience.
---
Activity 4: Have a Huckleberry Bear Claw from The Polebridge Mercantile & Bakery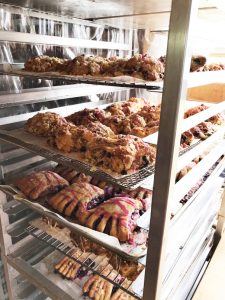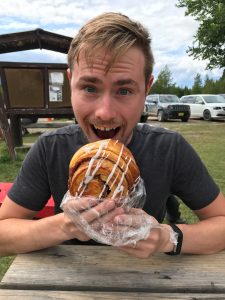 We cannot even begin to tell you how delicious everything from the Polebridge Bakery is… but we're going to try. They have it all, and in bear-sized portions. Want a cinnamon roll the size of your face? They got 'em. Want the best freshly baked loaf of bread in Montana? They have them! Want the tastiest pastry in America? Their Huckleberry Bear Claw will blow your hiking shoes off, and is the perfect way to start (or end) a long day of adventuring!
---
Activity 5: See a Bear (SAFELY!)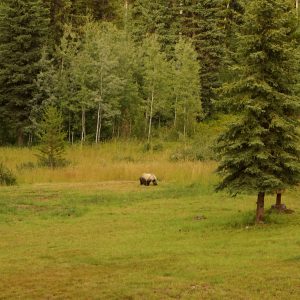 Bears are prevalent in Glacier National Park–and not just in the backcountry. It is not uncommon to see a bear striding along the side of a river or lake, digging up rodent dens in a forest, or having a meal in a berry patch. These incredible and powerful creatures are awesome to see in their natural habitat, but always remember they are dangerous. Keep the recommended 100 yards (300 feet) away from bears, and if you do any hiking at all, take bear spray. (If you stay at The Way Less Traveled Bed and Breakfast, we will provide you with free bear spray to borrow during your stay with us.) We have seen grizzlies every year at our B&B for nearly a decade now. If you want to get a perfect bear photo, nothing is more perfect than our second story patio. Check out our post on Bears in Glacier!
---
Part 2: Glacier National Park Activities WITHOUT Crowds!
Part 2 of our list will focus on what activities you MUST consider if you are hoping to avoid large crowds when visiting Glacier National Park. (Hint: most of them are up in the North Fork Area). Click here to see part 2!
Where to Stay in Glacier National Park?
We're obviously a bit biased, but we think our little slice of North Fork River territory is pretty perfect, and we'd love for you to stay with us. We're the only TRUE bed and breakfast in the area, and if you want a place to call home while you explore, adventure, check it out!